Vineyards
Harvest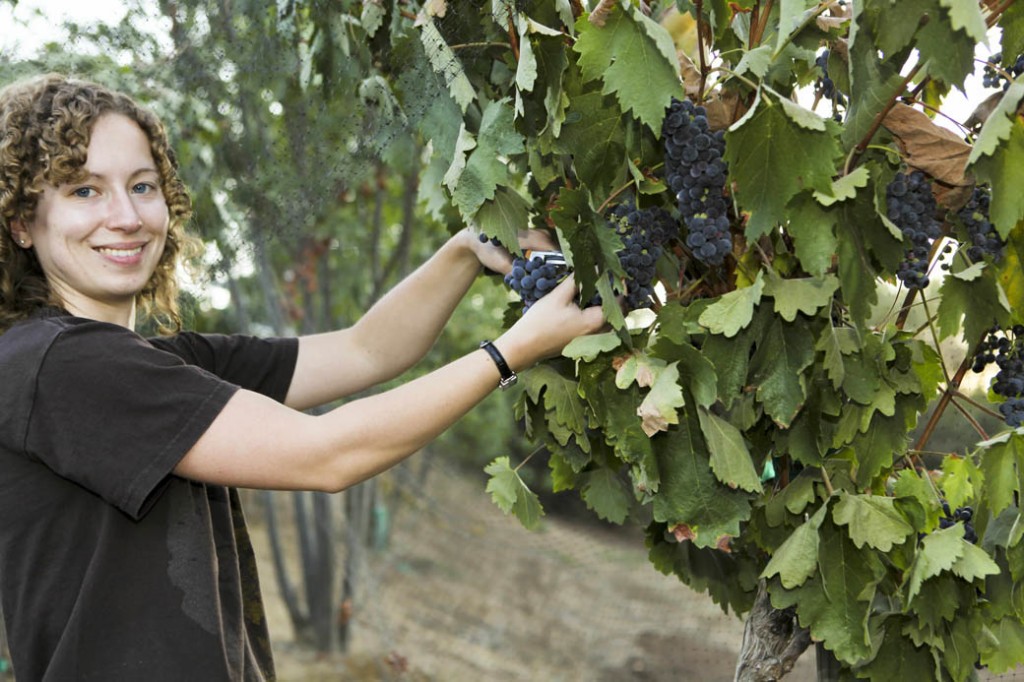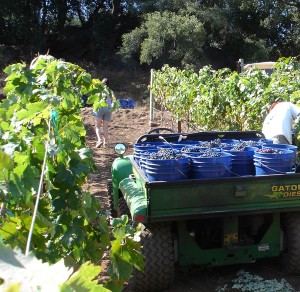 Eagles Nest Winery has been sharing the experience of wine grape farming with our friends and family since the maturing of our estate vineyards years ago. Wine grape growing and wine making is a very labor intensive process requiring many loving, helping hands.
We appreciate the help especially during harvest and crush. As a reward, our friends enjoy a deluxe harvest dinner generally after a late Friday afternoon/evening harvest.
During  harvest Fridays, our friends and family man the vineyards, help pick the grapes, then when Harvest is finished, they enjoy wine or sangria, and enjoy a nice thank you dinner.
Accolades from Eagles Nest Winery customers whom helped with our 2014 Harvest:
Such a great experience! Never thought i would be picking grapes at a winery. A bit of hard work (not too strenuous) but everyone was in good humor, super friendly, got it done. The winery was gorgeous, the view spectacular, their patio was cozy, adorable, interesting, the stars were out, I don't think anyone wanted to leave. Great hosts, plenty of good food and sangria. I would definitely stay at their lodge for a getaway! can't believe it was a free night for us. Hope it was win-win! Thank you Eagles Nest Winery
Although the afternoon remained warm while picking. The views and ambiance of this winery are excellent and beautiful. It was an enjoyable experience. We had a most delicious and refreshing Sangria and the food was yummy. Would have liked to taste their wines. Will go again or go just to visit.
Had a wonderful time. Very educational and the wine was exceptional. We learned more about the process of making wine and what all goes into it. The picking was fun and we met lots of new friends.