Sweet Cabernet Sauvignon Reg $22 – Sale $12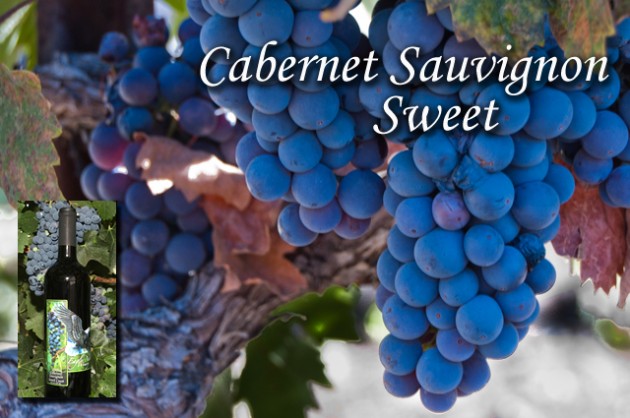 Cabernet Sauvignon [Cah-bare-nay so-veen-yawn] is the king of the red wine grape varieties. It offers wonderful flavors consisting of blackcurrants, blackberry, chocolate, tar and leather. The beauty of this resilient red wine grape is the many different styles of wine it is capable of yielding.
From the fresh, easy-drinking fruit-forward styles to the intensely big, dense and complex wines with firm tannins. Cabernet Sauvignon flourishes in the gravelly soils of the Left Bank of Bordeaux and grows particularly well in California's Napa Valley.
Dry Red Wine – Silver
Nose:
Tropical fruit, fragrant floral scents
Palate:
Tropical flavors, hints of vanilla (oak)
Finish:
Crisp, enjoyable, balanced flavor profiles
Food Pairing:
Roasted Meats, cream and butter sauces
Cuisines:
Finish:
Blue cheese, gouda and cheddar