Syrah Port $36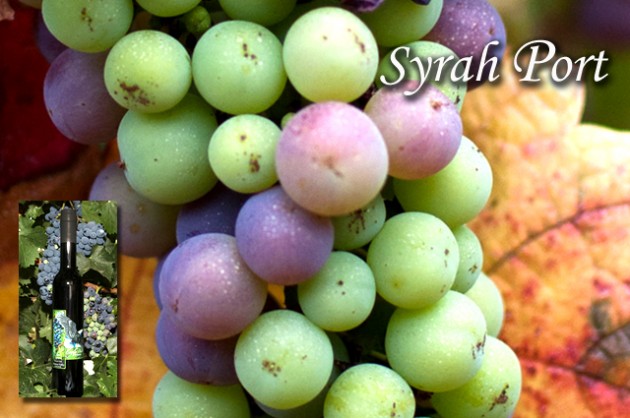 Syrah grapes, produce full-bodied, long-lived, fruity wines. Syrah flavors and aromas include peppers, berries, currants, and even chocolate.
Syrah grapes originated in France's Rhone valley and their use in wines is traced back to the Romans and Greeks. Syrah is usually bottled alone as a varietal wine but can be blended with other grapes like Cabernet and Grenache and even a White Grape – Viognier.
Syrah wines have some of the strongest, most distinctive flavors and aromas of any red wine.
Dry Red Wine – Gold, Silver and Bronze Medals
Nose:
Red berry and dark fruits
Palate:
Red berry, dusty earth with hints of pepper
Finish:
Smooth, elegant with a balanced finish
Food Pairing:
Beef, steak, stew and lamb
Cuisines:
Cheese Pairing:
Gouda, edam and cheddar cheese