Zinfandel $29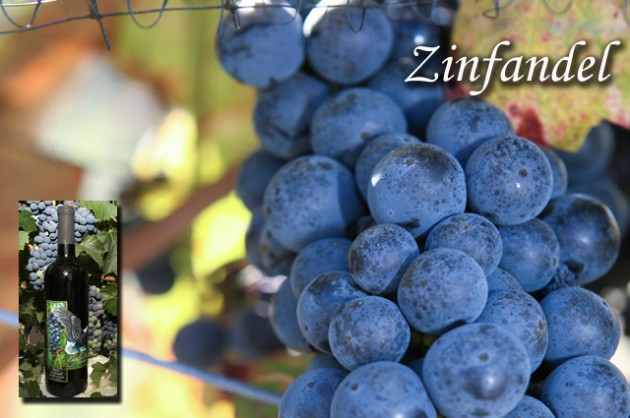 Uniquely American, this exuberant red wine is capable of producing top quality red wines that can rival Cabernet Sauvignon. It offers an array of flavors including black and red fruit, spice, pepper, tar, licorice and wood. Zinfandel [ZIN-fan-dell] is produced in three distinct styles.
The first is the fresh and fruity, easy-drinking style that offers charm and balance with light tannins, followed by the medium-bodied, fuller flavored Zinfandels with noticeable spiciness and ripe tannins.
This is followed by the big, concentrated and powerful style with intense fruit and unbelievable richness. Zinfandel is exclusively grown in California and is the most widely planted red grape variety.
Dry Red Wine – Bronze Medals
Nose:
Dark Fruits, berry, spice, raspberry, hint pepper
Palate:
Dark fruits, raspberry, spice, licorice, smooth
Finish:
Light tannins, smooth finish, balanced flavor profile
Food Pairing:
Cuisines:
Thai, Italian, Mexican and Spanish
Cheese Pairing:
Asiago, muenster, goat cheese and gouda